Affordable AC Duct Cleaning Services
Guaranteed
On Time
24 hour service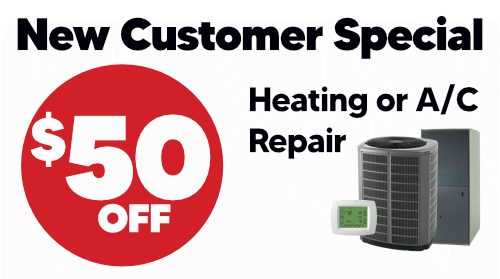 Offer expires Dec 23rd, 2023
Professional AC Duct Cleaning
The hidden horror of dust, dirt and debris can be eradicated with professional HVAC cleaning services. Don't let these silent invaders wreak havoc on your family's health.
Professional HVAC cleaning services from Dallas Heating and Air Conditioning will not only improve indoor air quality but also reduce energy costs by allowing the system to function more efficiently. A deep clean will remove any buildup from within the ductwork that could cause issues such as mold growth or poor airflow due to clogs or blockages.
With this service you will receive a detailed report outlining all areas that were cleaned, so you can rest assured knowing that your system has been thoroughly inspected and serviced. Plus our team is certified and highly trained—they know exactly what they're doing when it comes to keeping your system operating safely and efficiently!
Why do AC Ducts Get Dirty?
There are a few primary reasons for dirt and debris to accumulate in AC ducts.
First, indoor air pollutants such as pet dander, dust mites, pollen, mold spores and other airborne particles can all get sucked into the system and build up over time. This buildup can lead to poor air quality and health risks for those living or working in the space.
Second, lack of regular maintenance can cause dirt and debris to accumulate in AC ducts due to normal wear-and-tear on parts or components over time. Neglecting regular maintenance may also lead to mechanical issues with parts not functioning correctly—leading to decreased efficiency which could cause increased energy costs.
Finally, moisture buildup can occur when humidifiers are not properly maintained or dehumidifiers are not running at optimal levels leading to microbial growth within the system's ductwork—which is especially dangerous as it can release harmful toxins into the air that people breathe every day.
The dangers of dirty AC ducts should not be ignored; taking action today by calling professional HVAC cleaning services will help ensure your family's safety for years to come.
When you call Dallas Heating and Air Conditioning for your HVAC duct cleaning service, here's what you'll get:
Diagnose and explain what's going on and the plan to fix it.

Clean, friendly technicians.

Arrive with stocked trucks ready for most repairs.

All charges and fees explained upfront.
No stress high pressure sales, only repairs that are necessary.

Solutions to your HVAC issues.

Drug and smoke-free technicians.
First off, cleaning your ducts is not really a DIY job. It's messy, uses some pretty expensive equipment that you need to be trained on how to use. Plus, if you break the ducts, you'll be creating more work and expense for yourself.
Inspection

:

A

professional

AC

duct

cleaning

company

will

conduct

a

thorough

inspection

of

the

system

to

ensure

all

components

are

functioning

properly

and

identify

any

areas

that

may

require

additional

attention such as breaks or blockages

.

Clean

ing

:

The

next

step

is

to

remove

any

dirt

,

debris

or

buildup

from

within

the

duct

work

using

specialized

tools

and

techniques

—

including

negative pressure vac

u

uming

,

blasting

and

scrub

bing

as

needed.

San

it

ization

:

After

cleaning

is

complete

,

the

system

should

be

san

itized

with

an

EPA

-

registered

disinfect

ant

which

kills

bacteria

,

viruses

and

other

common

contaminants

found

in

AC

duct

s.

Clean the HVAC system and furnace.

Final Check: Prior to completing the job, a final check should be done to make sure everything has been cleaned properly and no issues were missed during the inspection process.
What Your Neighbors Say About Us

Dallas Heating and AC are excellent. They always have someone answer the phones, they are quick to come out and repair, and reasonable rates. We use them on all our properties.
Luis came out and was very professional and knowledgeable. They offered me financing and I also signed up for their no contract service maintenance program! Definitely refer this company
Dallas Heating and Air Conditioning did what 3 other companies couldn't, didn't give up and went the extra mile, at the same time didn't over charge me. It was more than necessary to share my experience with the rest of the world,
Josh and Skyler were amazing, they communicated everything they were doing, very thorough and respectful. Will definitely be using Dallas Heating and AC again!!!
These guys did a fantastic job all around! They were quick to respond, provided a competitive estimate, and got the work done efficiently. They replaced my over the tub ac unit and the outside condenser and fixed many issues with the previous setup.
Luis came out and did a fabulous job! We notice our AC wasn't blowing cold like it should be and he came out, add Freon to our system and it was back running great again! I will be using DHAC for all my needs from now on!
Ductwork Cleaning FAQs
Are you curious about the importance of AC duct cleaning and what it entails? Do you want to know how often your system should be serviced, or the potential health risks associated with dirty ducts? Then look no further! Below we've compiled a list of frequently asked questions on this topic so you can gain a better understanding of why AC duct cleaning is important and how it can benefit your family. Read on to learn more!