Affordable AC Replacement in Dallas
Guaranteed
On Time
24 hour service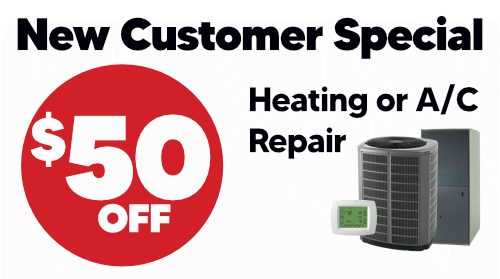 Offer expires Dec 23rd, 2023
Money-Saving Air Conditioning Installation
Did you know that how your air conditioning system is installed will have a lasting and significant impact on everything from the comfort of your home, to energy consumption, efficiency, and room-to-room temperature control? At Dallas Heating & Air Conditioning, we know that the most important day in the life of your AC unit is the day that it's installed. Don't leave this job up to the cheapest or first HVAC company you find online. Trust a team with a demonstrated track record of always going above and beyond for its customers, and for its reliable work, affordable pricing, and unbeatable service.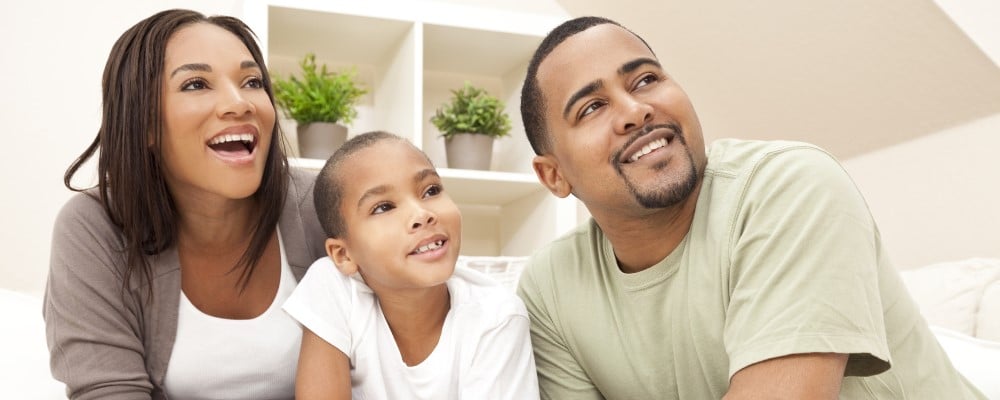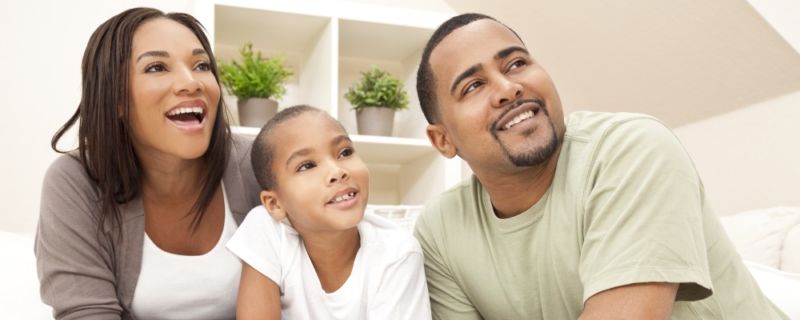 Reduce Energy Costs and Improve Comfort by Upgrading Your AC
Dallas is known for its sometimes-scorching hot summers. Don't let a failing or outdated AC system leave you sweating it out this year. Our affordable AC replacement services in and around Dallas utilize industry-leading technology and analysis of your home to ensure the perfect fit in terms of energy use, fit, size, airflow, temperature control, and more.
More than comfort, we help you save BIG when it comes time to getting a new AC system.
More than just comfort, the installation of a new HVAC system properly fitted for your home and needs can reduce home cooling costs by as much as 30%. That's a HUGE cost savings month over month.
Similarly, a poorly installed air conditioning system could end up costing you big. From mechanical wear, to poor airflow or energy loss from lack of insulation, don't trust such a large investment into your home with just any HVAC contractor.
Let the pros at Dallas Heating & Air Conditioning show you why we rank among the area's best. Our top-rated HVAC technicians use the best tools and equipment in the industry, combined with innovative practices and leading-edge strategies to reduce energy loss, improve air conditioner performance, and more.
Here is what you can expect from Dallas Heating and Air Conditioning:
Provide you with affordable options to meet your needs.

Clean, friendly technicians.

All charges and fees explained upfront.

Highly trained AC technicians.

Locally owned and operated.

Family run business with strong ethics.
No high pressure sales, you decide what works for you.

Drug and smoke-free technicians.

Generous warranties on installations.

Emergency services available.

Convenient appointments set on your time, not ours.
Don't let the thought of another sweltering season leave you sweating it out. Call or message us today for a no-obligation, transparent and fair offer on AC installation or replacement.
Our team is standing by and eager to learn more about how we can help keep you, your family, and your home safe and comfortable all year round.
Types of AC Systems We Replace and Install
When it comes to AC, you may have several options that could be a good fit for your home. Our heating and cooling consultants can help educate and guide you to finding the best option for your home and budget.
Below is a brief educational overview on the types of air conditioning systems we replace and install in and around the greater Dallas-Fort Worth Metroplex areas.
Central Air Conditioning Systems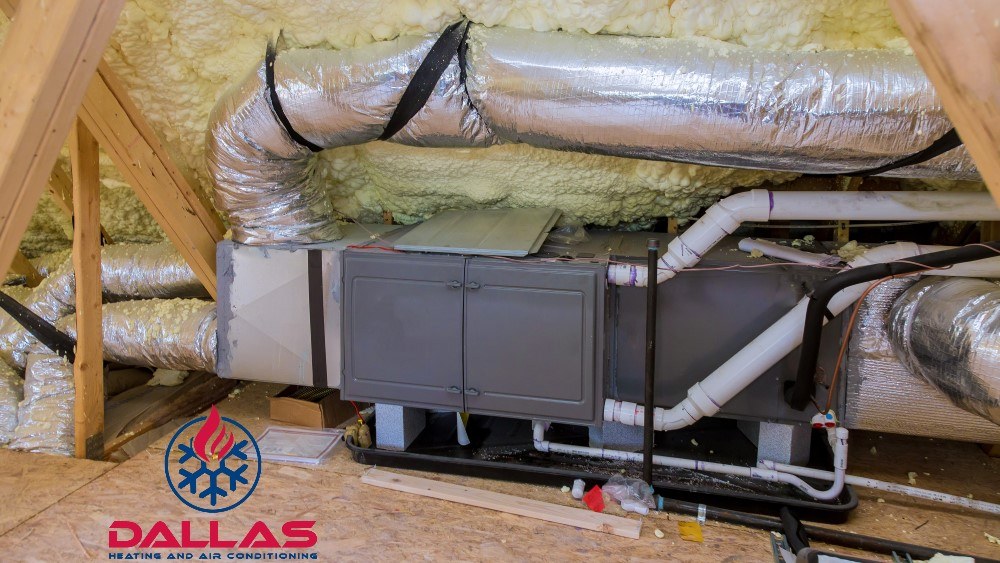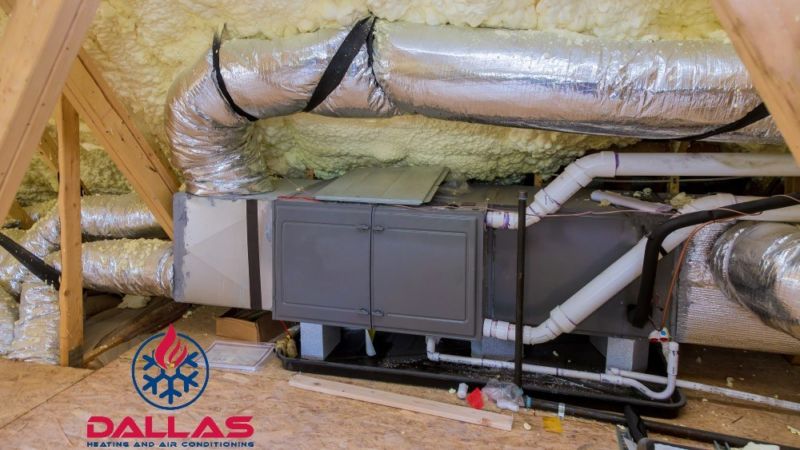 Installing or replacing central air conditioning systems is a popular option for Dallas area residents, offering a multitude of benefits that many homeowners find attractive. A central air cooling unit utilizes an evaporator coil system to cool air before it is pumped through duct work throughout  your home and out into vents in each room.
Benefits of Central Air Conditioning
Space-saving.
Conveniently cools multiple rooms simultaneously.
Effectively reduces humidity.
Offers cleaner air circulation / indoor air quality.
Low maintenance.
Adds to a home's resale value.
Highly efficient and energy saving.
Consistent temperature control year-round.
Programmable and smart thermostats.
Mini-Split (Ductless) Air Conditioners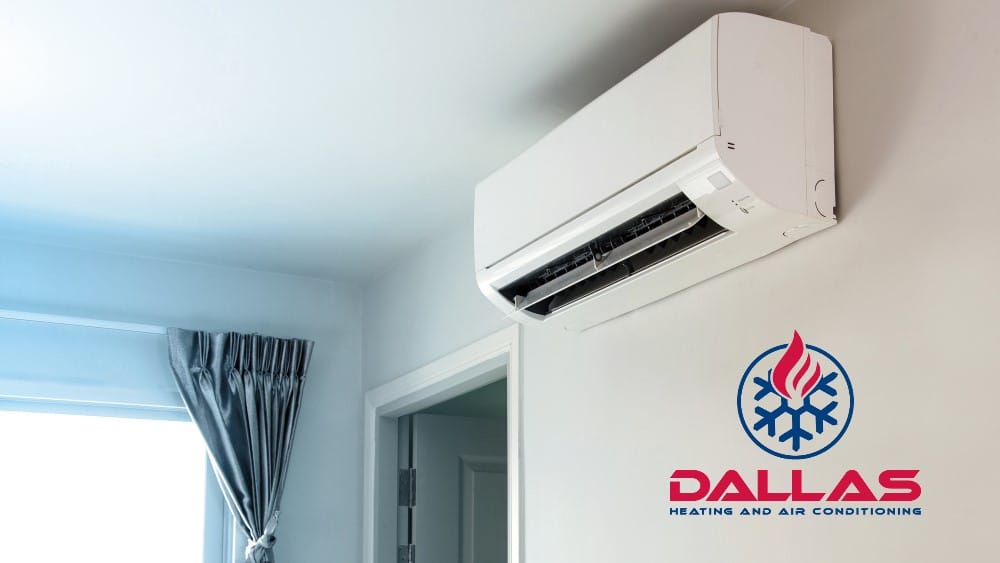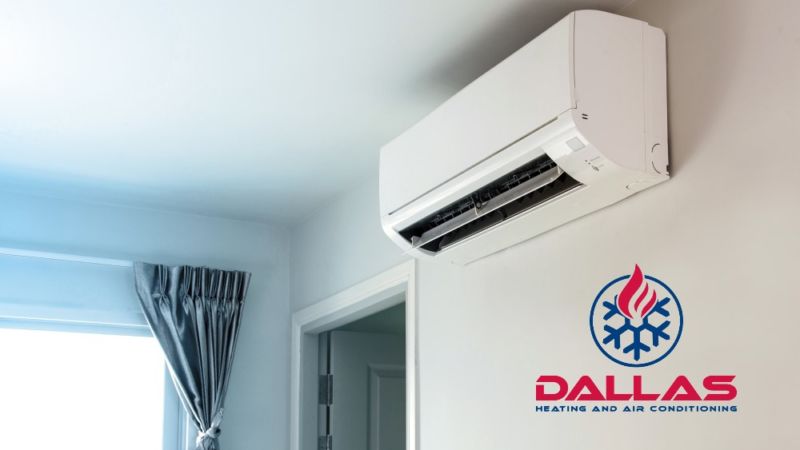 This system eliminates the need for running duct work, a measure that can reduce the cost of installation and parts, and one that is appreciated for homes where running ducts through walls is prohibitive. Instead, thin copper tubing pumps refrigerant directly to wall-mounted units with built-in blowers to cool each room individually.
Benefits of Mini-Split Air Conditioners
Allows for 'spot' heating or cooling of individual rooms.
Greater temperature control on a per-room or per area basis.
Eliminates the need for expensive duct work and installation.
Efficient and economical operation.
Can boost your home's value.
Energy efficient.
Compact in size.
Easy installation.
Quiet operation.
What Your Neighbors Say About Us

Dallas Heating and AC are excellent. They always have someone answer the phones, they are quick to come out and repair, and reasonable rates. We use them on all our properties.
Luis came out and was very professional and knowledgeable. They offered me financing and I also signed up for their no contract service maintenance program! Definitely refer this company
Dallas Heating and Air Conditioning did what 3 other companies couldn't, didn't give up and went the extra mile, at the same time didn't over charge me. It was more than necessary to share my experience with the rest of the world,
Josh and Skyler were amazing, they communicated everything they were doing, very thorough and respectful. Will definitely be using Dallas Heating and AC again!!!
These guys did a fantastic job all around! They were quick to respond, provided a competitive estimate, and got the work done efficiently. They replaced my over the tub ac unit and the outside condenser and fixed many issues with the previous setup.
Luis came out and did a fabulous job! We notice our AC wasn't blowing cold like it should be and he came out, add Freon to our system and it was back running great again! I will be using DHAC for all my needs from now on!
Do I Need a New Air Conditioner?
Although the vast majority of quality air conditioners last between 10-20 years, signs of early issues with performance or frequent repairs or parts replacement aren't uncommon before the unit's expiry date. It is also important to note that routine service and maintenance play a big role in the lifespan of your AC.
Signs It Is Time for an AC Replacement in the Dallas Area
Age of the Unit: Generally, any unit over 10 years of age tends to show signs of problems ranging from frequent repairs to inefficiency and rising utility costs.
Reduced Reliability: Frequent breakdowns or erratic performance are the last thing you need when trying to stay cool.
System or Parts Failure: Parts and labor can add up, with common repairs including worn compressor bearings, leaking coils, faulty blower motors, and more. Investing in a failing system is like throwing money in the wind.
Increased Energy Costs: A tell-tale sign of an aging AC unit is an increase in energy consumption despite similar patterns of use. Today's models are highly efficient as compared to what you may have installed a decade prior.
Poor Performance: Does your air conditioner have difficulty keeping up with the demands of your household? It may be time for an upgrade.
Frequent Short-Cycling: Short cycling is an industry phrase used to describe when your AC cycles on and off and then back on again in a short amount of time. Short cycling is an indication that the AC unit is not effectively establishing or maintaining the temperature you set it at. Short cycling is a sign of inefficiency, increased energy costs, and typically causes excessive wear on the unit.
System Failure: In some cases, investing in a major repair might not be worth the cost given the age of the unit. Our team can help you evaluate all of your options to find the one that best fits your home's needs and budget.
The Benefits of Affordable AC Replacement for Dallas Area Homeowners
More than just cooler air, replacing or upgrading your air conditioning system is an investment that pays off in spades.
Affordable AC Replacement with Dallas Heating & Air Conditioning Means:
Improved Comfort: Modern problems require modern solutions. The heating and air conditioning industry is a rapidly evolving one, with innovative new solutions and technology that offers improved comfort, efficiency, and more. If it's been 8+ years since your system was installed, chances are there's a lot better options out there today.
Better Efficiency and Lower Operational Cost: New air conditioners tap into leading-edge technology to deliver unmatched efficiency, resulting in better temperature control and lower utility bills.
Reliability: This is especially important during the scorching summer months in the Dallas area. Summers put a lot of undue stress on AC units, and older models can really start to show signs of age and wear once temperatures heat up outside.
Environmentally Friendly: Every company and individual has a moral and ethical obligation to do what we can to help preserve the environment and ensure future generations have a safe place to grow up in. While older units still utilize R-22 refrigerant, new units have updated to R-410A, while also operating with better energy efficiency, reducing your carbon footprint.