Who Makes Each Brand of Air Conditioner?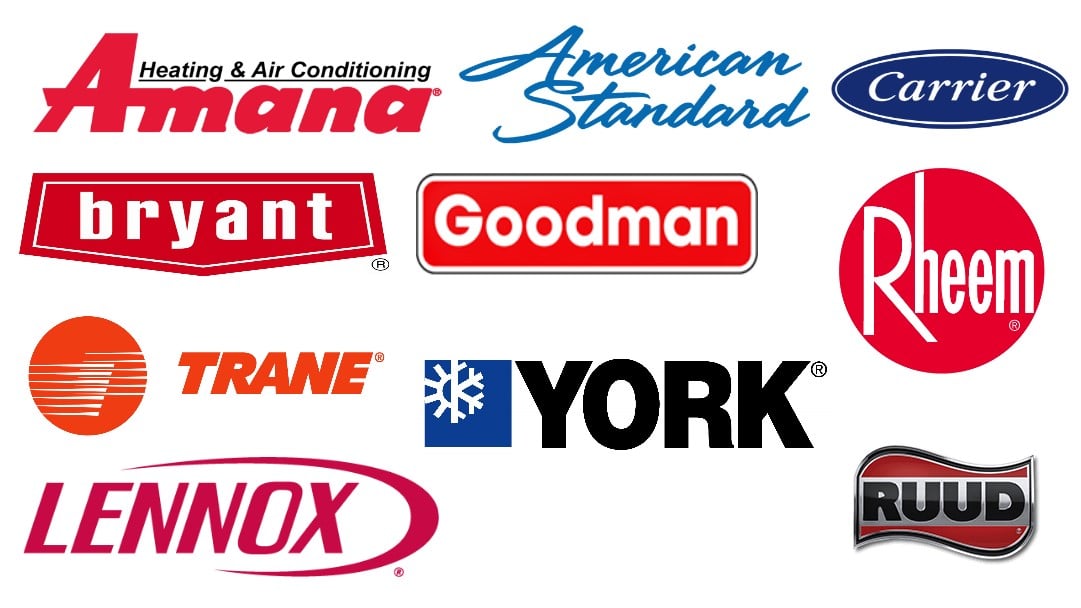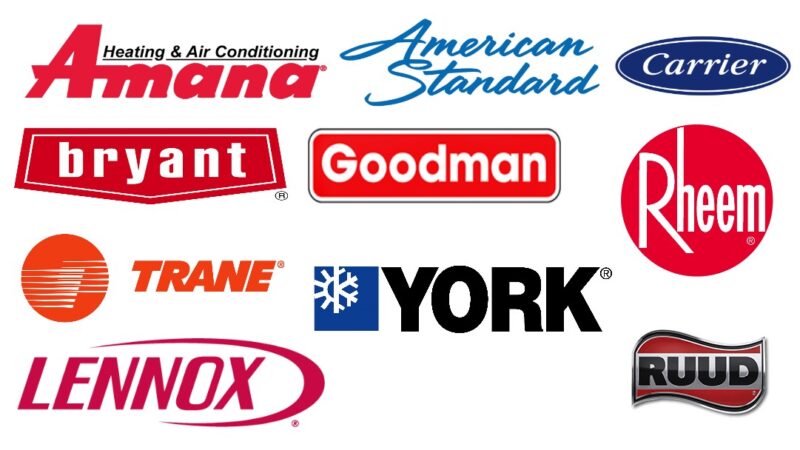 "You never know what you have until it's gone." Have you ever been stuck in the summer heat with no air conditioning? It can be a miserable experience. Many people around the DFW metroplex are confused with the plethora of HVAC brands to choose from. Knowing which company manufactures each type of AC unit is important for many reasons, such as understanding its components and how to repair or replace them. Some brands of AC units are made by the same company, even on the exact same assembly line! In this article we will explore who makes each brand of air conditioner so that you can make an informed decision about which one best suits your needs.
When it comes to residential HVAC systems, there are many brand names available. However, did you know that these brands are owned and manufactured by just a few companies?
List of Top Manufacturing Companies in the Air Conditioning System Industry
Here is a list of the major brands that are available to homeowners in the USA, and who owns the brands:
Carrier Corporation owns Carrier, Bryant, Arcoaire, Comfortmaker, Day & Night, Heil, Payne, and Tempstar.
Trane Technologies owns American Standard, Trane , Oxbox, and RunTru.
York owns York, Coleman, and Luxaire.
Rheem Manufacturing owns Rheem and Ruud.
Daikin owns Goodman, Amana, and Daikin.
Nortek Global owns Maytag.
Lennox makes its namesake brand Lennox.
Electrolux owns Frigidaire.
Air conditioners come in various models from different brands. Each has their own advantages and disadvantages, making it difficult to decide on the right one. To help narrow down your choices, it is essential to understand more about the companies behind these products and why they may stand out compared to other options available. We'll dive into some of the major players in the industry today and look at what sets them apart from others when it comes to quality and reliability.
Finally, we'll take a closer look at popular features offered by each manufacturer and discuss what customers should consider before investing in an AC unit. By examining all aspects of each brand thoroughly, readers will gain valuable insight into choosing a product that fits their individual lifestyle needs while also providing comfort during hot weather days without fail!
Carrier Corporation
Carrier Corporation is the driving force behind a cool breeze of comfort in any home. It's like an oasis of relief from sweltering summer days, creating refreshingly crisp air that can be enjoyed no matter what room you're in.
When it comes to air conditioner brands, Carrier leads the way with their top-of-the-line technology and quality performance for both commercial and residential use. Their dedication to excellence has earned them the trust of customers across the globe who rely on their products to keep them comfortable all year round.
Trane Technologies
It's ironic that the company that keeps us cool in the summer is so hot right now. Trane Technologies, an American manufacturer of air conditioners and heating systems, has been making its mark on households across the nation for years. In fact, they're arguably one of the most popular brands around!
Their products are known for being reliable and energy-efficient, as well as providing superior comfort levels compared to other models on the market. Not to mention, their customer service team is second to none when it comes to helping consumers find exactly what they need for their home or business climate control needs. All this makes them a great choice if you're looking for a dependable brand of air conditioning unit.
Trane and American Standard are Almost Identical
Up until recently, both American Standard and Trane units were built in the same factory, on the same assembly line. The only differences - literally - were the color of the exterior metal enclosure, the label, and sometimes the weather top that was added to Trane models. Everything inside was identical, and purely a branding exercise.
York
Year-round, this renowned brand provides promising performance and peacefulness to any environment. With decades of experience crafting comfort systems, York focuses on fashioning forward-thinking cooling solutions that are tailored to meet modern needs. Their innovative engineering is backed by leading warranties and advanced features like whisper quiet operation and high energy efficiency ratings. York offers an expansive selection of models with varying sizes and capacities so you're sure to find one perfectly suited for your home or office space.
Rheem Manufacturing
Rheem Manufacturing is a global leader in air conditioner production, with over 100 years of experience. Last year alone, they produced more than 4 million units for the US market alone.
The brand has become synonymous with quality and reliability due to their cutting-edge technology and high standards when it comes to product testing. Rheem also offers a wide range of models so there's something for everyone—from budget options to top-of-the-line models that deliver superior performance. With an impressive selection of features like energy efficiency ratings up to 20 SEER, quiet operation, and powerful cooling capacity, Rheem air conditioners are sure to keep any home comfortable all summer long. Plus, their warranty policies provide peace of mind that your investment will be protected should anything go wrong down the line. All these factors make Rheem one of the best brands available on the market today.
Moving forward from this point, we'll take a look at another major player: Daikin.
Daikin
Similar to a cool breeze on a sweltering summer day, Daikin offers relief from the hot and humid conditions associated with air conditioning. The company has been an innovator in home cooling systems since the early 1920s, when it was founded by Akira Yamada in Osaka, Japan. By creating efficient solutions that employ cutting-edge technology, including inverter compressors, Daikin can provide customers with exceptional comfort whatever their needs may be.
The brand is well-known for its high-quality products such as split system air conditioners, wall mounted units and ducted air Conditioning Systems. Furthermore, they offer eco-friendly models which use natural refrigerants instead of hydrofluorocarbons (HFCs) making them more energy efficient than most other types of AC units available today. In addition, their state-of-the-art designs are aesthetically pleasing without compromising performance or durability; they also come with warranties to protect against any defects or malfunctions. All in all, Daikin provides an array of reliable options that bring much needed respite during those unbearably hot months of the year.
Nortek Global
Nortek Global is a leading provider of air conditioners, and they have been in business for over sixty years. Their products are reliable and energy efficient, offering homeowners the ability to save money on their monthly utility bills. Here are five benefits that come with choosing Nortek's solutions:
They offer customized options so you can find an air conditioner that fits your needs perfectly;
With cutting-edge technology, these systems provide optimal cooling power while still being quiet;
The filters included with each unit help create purified air quality inside the home;
Easy maintenance keeps operating costs low; and
Proactive alerts let you know when something isn't working correctly before it turns into a bigger issue.
Overall, Nortek Global offers high-quality air conditioning systems that will keep your home comfortable during those hot summer months. Plus, their commitment to customer service ensures any issues or questions can be quickly addressed. From installation to annual checkups, Nortek has you covered—so you can always feel confident about your system's performance. Now onto Lennox…
Lennox
Lennox is a leading manufacturer of air conditioners and heating systems, with over 120 years in the industry. The company has consistently kept up-to-date with advances in technology to provide customers with efficient and cost effective solutions. Lennox provides a variety of products that can be tailored to individual needs:
Air Conditioners: Lennox offers several different models of air conditioning units, including central air systems, ductless mini splits, packaged terminal air conditioners (PTACs), geothermal heat pumps, hybrid systems, and more. All their ACs are designed for optimal energy efficiency and come with features such as variable speed motors for improved temperature control.
Heating Systems: Lennox also manufactures furnaces, boilers, heat pumps, and other heating systems that use natural gas or propane fuel sources. They have an array of options available ranging from traditional forced-air models to high-efficiency condensing ones which use less power while still providing excellent comfort levels.
Overall, Lennox strives to create reliable equipment that will last through many years of use by its customers. Their commitment to quality combined with their wide selection of products make them a great choice for anyone looking for an air conditioning or heating system solution. With this level of expertise at hand it's no wonder why so many people trust the name "Lennox" when purchasing their HVAC needs.
Electrolux
Electrolux is a Swedish company that produces air conditioners for both residential and commercial use. The brand has been around since 1919, when it was founded by Axel Wenner-Gren. Electrolux strives to stay ahead of the game in terms of technology, offering energy efficient models with features like temperature control and silent operation. Their air conditioners come with warranties ranging from five years up to ten years, depending on the specific model you buy. They also have a wide range of prices available so you can find one that fits your budget.
When looking into purchasing an air conditioner, be sure to consider all of the options before making a decision. Consider factors such as size, installation costs, noise level, efficiency rating and warranty coverage offered by each manufacturer. Electrolux offers good value for money, reliable performance and a long list of features - making them an ideal choice if you're after quality cooling without breaking the bank!
Conclusion
In conclusion, air conditioner brands have a wide range of manufacturers. Carrier Corporation is known for their high-end air conditioning systems that are reliable and efficient.
Trane Technologies has a vast selection of top-of-the-line products that can keep any space cool in the summertime and cozy during the winter months.
York offers an array of options designed to fit any budget while still delivering great performance.
Rheem Manufacturing brings advanced technology to the market with energy efficient models built to last – perfect for those looking for long term cost savings!
Daikin has always been ahead of its time when it comes to innovation, creating some of the most cutting-edge air conditioning solutions available today.
Nortek Global makes units that are ultra powerful yet surprisingly quiet, making them ideal for homes or businesses where noise pollution needs to be kept at bay.
Lennox excels in providing superior comfort no matter what type of environment you're in thanks to their innovative designs and temperature control features.
Electrolux rounds out this list by offering customers plenty of choices between different styles, sizes, and price points.
With such a variety of excellent choices from these leading brands, anyone can get exactly what they need no matter their preference or budget! If your existing AC system is on its last legs or you want to upgrade to a more efficient system, give the experts at Dallas Heating and Air Conditioning a call, and we'll help you get a new system that meets your needs and budget.